3 YEARS
OR
60,000 km*
Basic Vehicle Warranty
5 YEARS
OR
100,000 km*
Powertrain Warranty
8 YEARS
OR
160,000 km*
Hybrid Component Warranty
10 YEARS
OR
240,000 km*
Hybrid Battery
New Toyotas also come with 3 YEARS of roadside assistance coverage.
Roadside Assistance Includes
Towing
To your preferred Toyota dealer within 50 km or closest dealer within 300 km, or,
in the case of an accident, to your dealer or an Accident Reporting Centre (if required by your Municipality).
Battery Boost
Or towing, if vehicle fails to start after boost
Tire Change Service
To install your spare when you have a flat tire
Lockout Service
When keys are locked in your car
Winching
To extract your vehicle if it is immobilized in a ditch, mud, or snow
Fuel Delivery
Including up-to 5 litres of fuel
Toyota Canada warrants each new vehicle, registered in Canada and operated in Canada or the mainland United States. Warranty begins when the vehicle is registered in service, which may be prior to the date that you purchased it.
Warranty service may be obtained from any authorized Toyota dealer. Certain factors or conditions such as negligence, modification or accidents can nullify any of the warranties. See your Toyota dealer for details.
For questions about your Toyota warranty please contact us.
---
To contact Toyota Customer Service
call: 1-888-TOYOTA-8
Toyota Extra Care Protection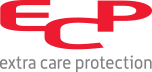 ECP Mechanical Protection
Your Toyota consists of thousands of moving parts, so it's reassuring to know that Toyota Extra Care Protection (ECP) is there to keep you covered.
ECP PLATINUM and ECP GOLD plans are available for terms up to 7 years or 200,000 km (whichever comes first), and they provide protection beyond Toyota's New Vehicle Warranty, for an extensive list of vehicle components.
PLATINUM PLAN
The PLATINUM PLAN is very comprehensive. In fact, it's just easier to let you know what it doesn't cover.
Parts not covered are: all glass (mirrors, heated windshields and rear windows with defroster), fog lamps, lenses, sealed beams, lamps, light bulbs, tires (with the exception of ECP Road Hazard Coverage), wheels or wheel studs, trim, seat frames, convertible top, mouldings, weather-strips, bright metal, sheet metal, body parts (including frame), bumpers, upholstery, carpet, paint, brake rotors and drums, brake linings and pads, batteries and cables, manual clutch disc lining, pressure plate and bushings, throw-out bearings, catalytic converter (which may be covered by Emissions Control Systems Warranties), exhaust system, non-manufacturer installed accessories
In addition, maintenance services and parts; including all lubricants and filters, belts and hoses, wheel balancing or alignment, any adjustments for air and water leaks, wind noise, squeaks and rattles as well as alignment of bumpers, sheet metal, and body parts are not covered.
GOLD PLAN
ECP Gold covers 17 major mechanical component groups.
Engine
Manual OR Automatic Transmission / Transaxle
Front / Rear Wheel Drive
Four Wheel Drive (4WD)
Cooling System
Fuel System
Front / Rear Suspension
Steering
Air Conditioning & Heating (Original equipment or Manufacturer's Approved Kits only).
Brake System
Electrical System
High Tech Factory Installed
All sensors, all computers
Body Interior
Body Hardware
Seals & Gasket / Fluids & Filters
Hybrid Components (For Hybrid vehicles only)
Owner Maintenance Items (Not covered by ECP)
Toyota Extra Care Protection plans for new vehicles do not cover maintenance items such as but not limited to: bulbs, trim, mouldings, glass, lenses, paint, exhaust system, brake pads, linings, upholstery, etc. These items are considered to be ongoing maintenance items and are the responsibility of the vehicle owner.
ECP Oil & Filter Service/Inspection Program
If you purchase your ECP plan within 31 days of the original vehicle registration date, you're eligible for ECP's complimentary Oil & Filter Service/ Inspection Program.
PLATINUM ECP
Includes eight (8) Oil & Filter Services and one (1) Tire Rotation (for vehicles with 6 Month / 8,000km oil change schedule)
3 years maintenance service program (for vehicles with 12 Month / 16,000km oil change schedule – see dealer for details)
---
GOLD ECP
Includes four (4) Oil & Filter Services and one (1) Tire Rotation (for vehicles with 6 Month / 8,000km oil change schedule)
2 years maintenance service program (for vehicles with 12 Month / 16,000km oil change schedule – see dealer for details)
Toyota Road Hazard Protection
Be prepared for the bumps ahead. Potholes, shattered glass, and other debris on the road are hazards that can be dangerous – and very costly!
Toyota offers 3-YEAR or 4-YEAR Road Hazard Protection plans, to help you avoid out-of-pocket expense at those times when unavoidable road hazards cause damage to your Tires.
4 YEAR PLAN: $24.95 PER TIRE
3 YEAR PLAN: $19.95 PER TIRE
Toyota Financial Services Wear Pass Plan
Protect yourself against unexpected excess wear and tear charges on your leased Toyota with the available Wear Pass plan. Designed for protection against damage beyond what is considered normal everyday use, the Wear Pass plan ensures that you do not face extra charges at lease end.
Invest in peace of mind with the Toyota Financial Services Wear Pass Plan. Now you don't have to worry along the way when the odd door ding, windshield chip, or rim scuff happens during your lease.